BACK
HOME
NEXT
NEW YORK: Sunday, July 29 - Tuesday, July 31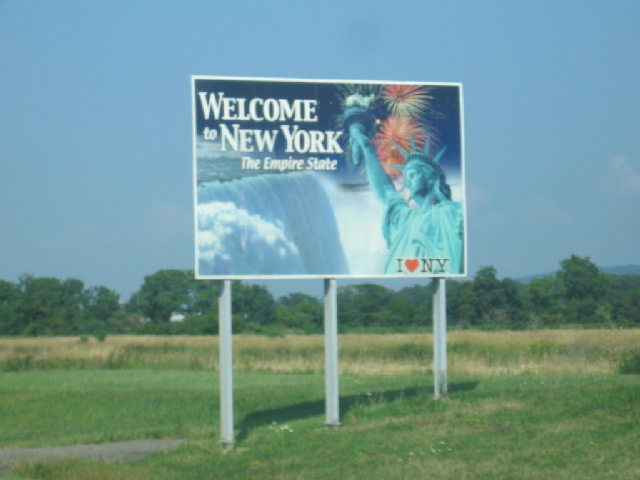 Jolie Baumann, Oneida: July 29 - 31
Sunday was the longest drive on my trip. I think it took me about 13 hours to get from Gretchen's to Jolie's. I arrived in Oneida, NY just as Jolie was getting off work around 10:30 p.m. It was kind of late so we just stayed around her house and caught up. Her next-door neighbor, Emily, came over and I enjoyed getting to know her too.
Monday Jolie served as my personal tour guide. Oneida has many important attractions for being such a small town. First we went to see the windmills.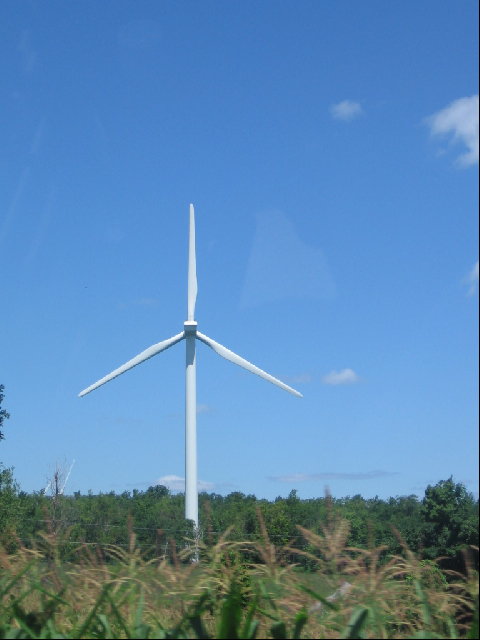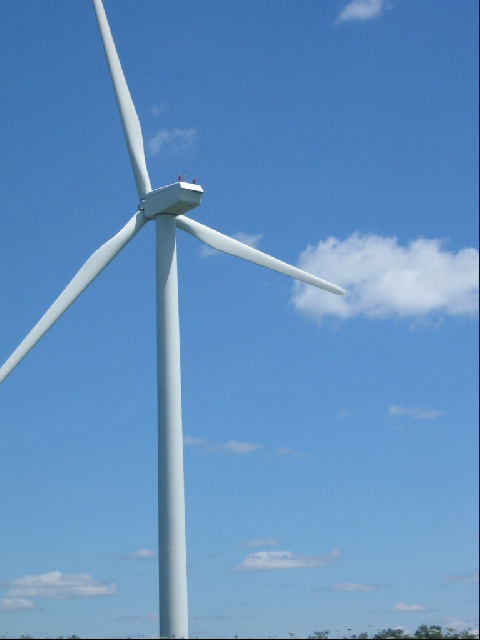 The blades are a LOT larger up close than they appear in the distance.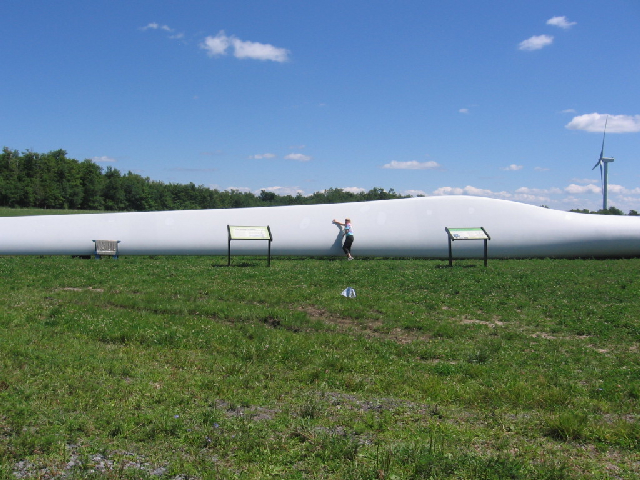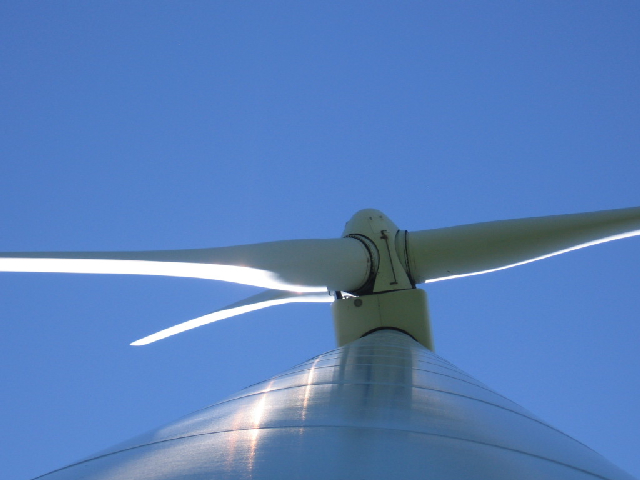 As we drove back from the windmill farm we stopped at a yard sale. The man selling things was a very kind elderly gentleman. I found an awesome taffeta magenta baseball cap for 25 cents and Jolie got an end table.
Our next stop was the world's smallest church. The rumor is that a couple actually got married there. Also there was a sign saying that it was available for prayer or meditation at any time. It looks like it is in a grassy field; however, that is very thick algae. You can tell it's a pond from the ducks trying to wade through it.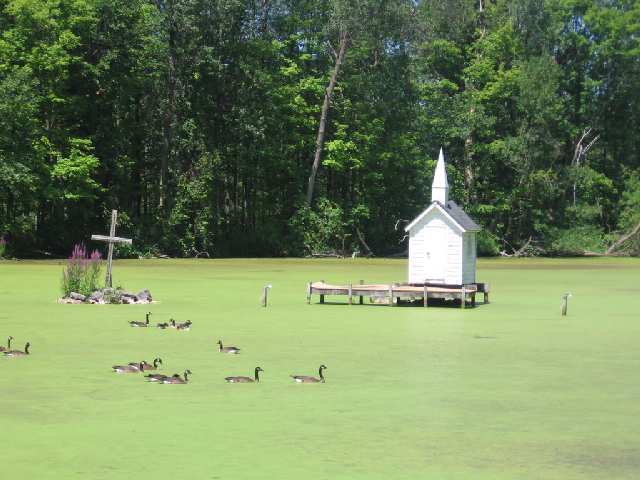 We went back to Jolie's house for lunch and then went to a nearby waterfall for a short hike.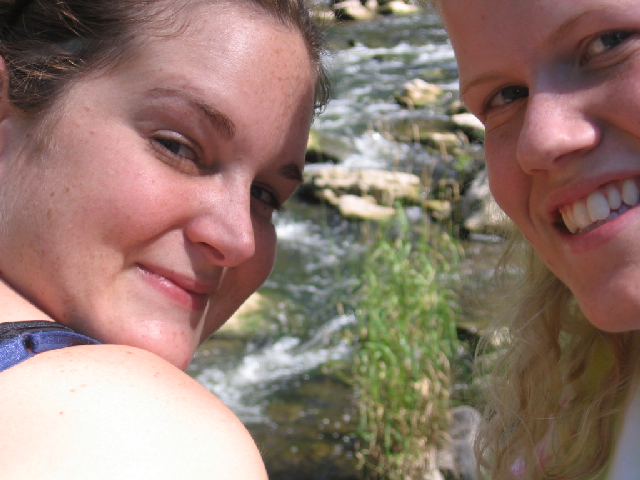 You may be thinking that we had done just about everything this small town had to offer, but there was still plenty more to do. Oneida happens to be the geographical center of New York State. Here is a picture of me (wearing my new hat) in a pavilion that marks the geographical center.
We went back to Jolie's and had a delicious dinner with her family. After that we walked to a nearby ice cream shop and got some of the best ice cream I have ever had. They called their kiddy-size sundaes "Shirley's"!
After that Jolie took me to the casino on the Indian reservation nearby. This was a fun experience for me. I think I ended up losing about $3, but it was worth it.
To finish up the evening, we went to a goodbye party for one of Jolie's friends. I had a great time meeting her friends. Apparently the new magenta baseball cap was a hit.
Tuesday morning we slept in and I just kind of took it slow getting off. I had a wonderful visit. It was relaxing and etertaining, and getting to see Jolie again was a real treat.
BACK
HOME
NEXT