BACK
HOME
NEXT
ALABAMA: Friday, July 20 - Saturday, July 21
Saretta Goss, Phenix City: July 20 - 21
Friday night, being the super cool math people that we are, Saretta and I watched the movie, "Cars", and party-hopped the Harry Potter release parties. We went to three bookstores, one of which gave us glowsticks and painted this tiara on my forehead.
This was the most crowded store we went to.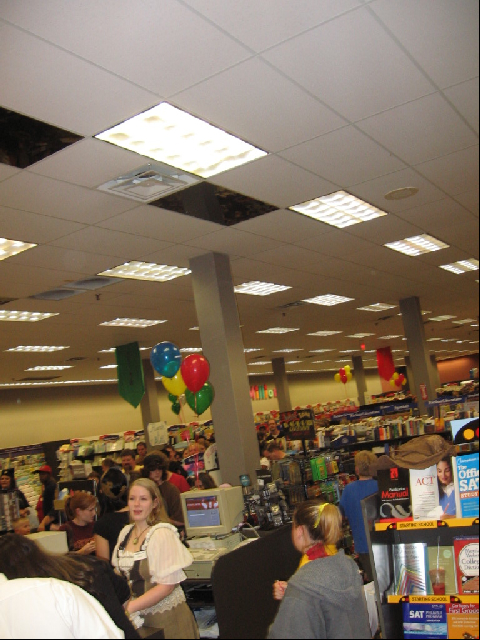 People were really into it and got all dressed up. This man is dressed as the character, Mad-Eye Moody, from the book.
This is a picture of the first midnight sale.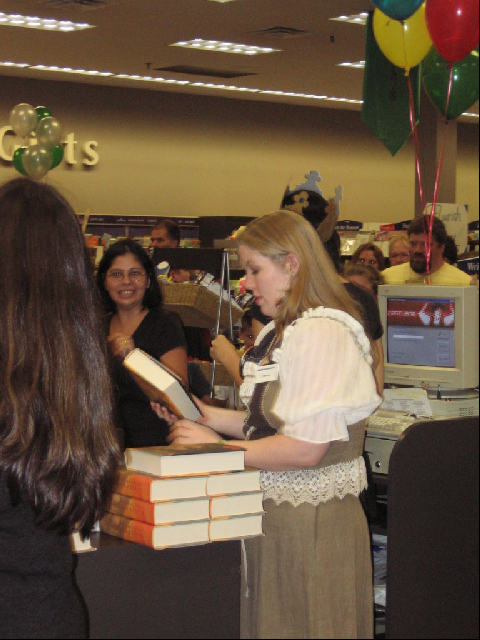 Saturday morning I said my goodbyes and hit the road.
I really enjoyed seeing Saretta again and getting to meet her parents. They were VERY considerate hosts and made me feel like part of the fam.
BACK
HOME
NEXT