BACK
HOME
NEXT
NEW YORK: Friday, August 3 - Sunday, August 5
Appalachian Loft, New York City: August 3 - 5
I parked north of the city and rode a train to Grand Central Station. There I took a subway to the loft where I was staying. Appalachian (my undergrad university) owns a loft that they rent to student groups, alumni, and friends visiting New York.
After checking in and getting a tour of the facility, I hopped right on the subway again to Times Square. One of the main things I wanted to do in the city was to see a Broadway show.
I had been looking for show tickets for a while, when I was approached by a nice-looking group of high schoolers. They had an extra front row ticket to see "Avenue Q" that they were trying to sell. I bought it because it was a great deal for a front row seat, and because I doubted that they would find anyone else in need of just one ticket.
"Avenue Q" didn't turn out to be the best show for me, but I enjoyed getting dressed up and walking around New York. I surprisingly felt very safe the entire time I was in the city. There were usually other nice-looking girls my age around, which I took to be a good sign.
Saturday I took my time getting up and found a bagel shop for breakfast. Before my trip a friend told me one of the best things to do in New York city is to walk across the Brooklyn Bridge, so I decided to take his advice. I really enjoyed both the views from the bridge and the engineering marvel of the bridge itself.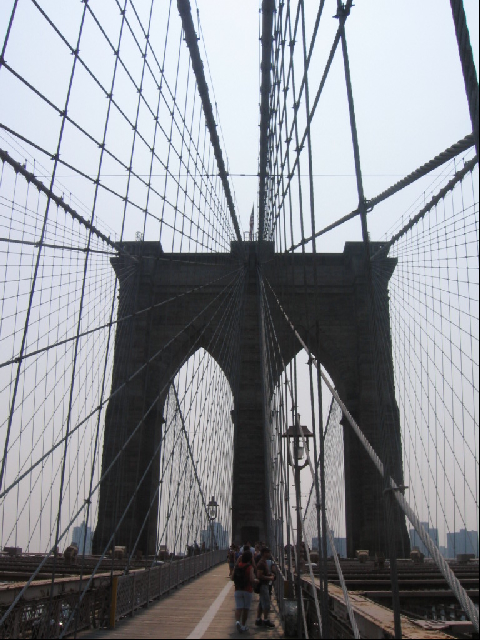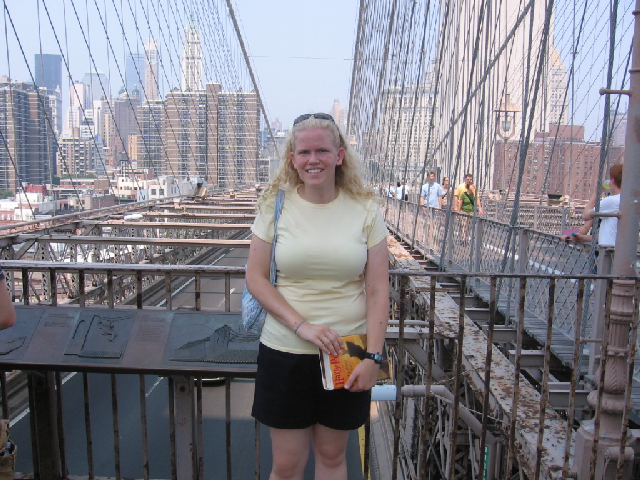 When I had had enough of that, I made my way up to Central Park. For being such a large park, it took me a while to find a nice quiet place to read. When I did find a good spot, I stayed there and read for a while.
Since I wasn't thrilled with the first Broadway show, I decided to try again that evening. This time I splurged quite a bit more. Here's a picture of me at the loft getting ready for the show.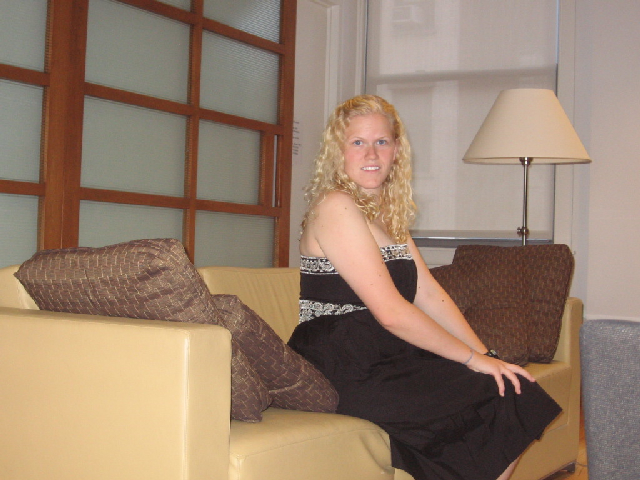 For dinner, I went to the top of the Marriott Hotel on 42nd St. There was a rotating restaurant with a very elegant buffet. The view was amazing and I hit it right at sunset. I got to see the skyline during the day, and a hint of the skyline at night.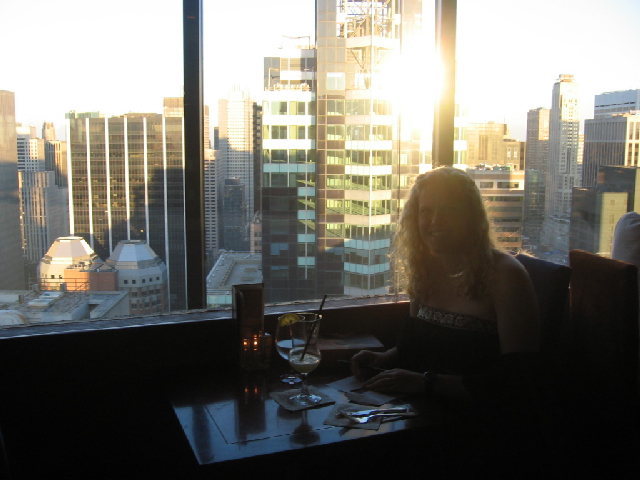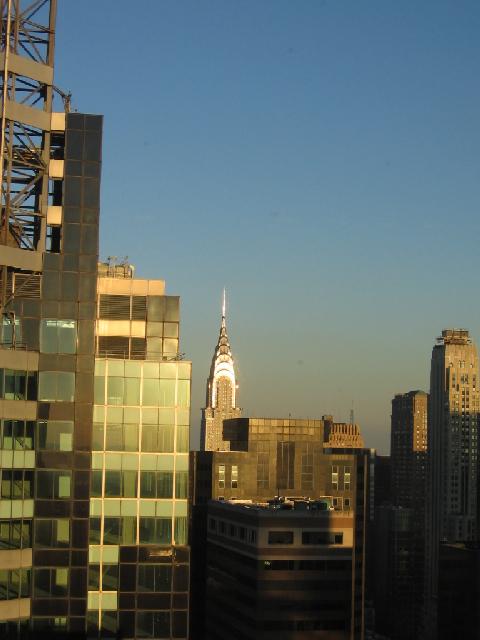 I was really hoping to see "Wicked", but I wasn't able to get tickets, so I ended up seeing "The Drowsy Chaperone" which a friend of mine at the loft had recommended. It was a great show! I really enjoyed the songs and the setting of the play.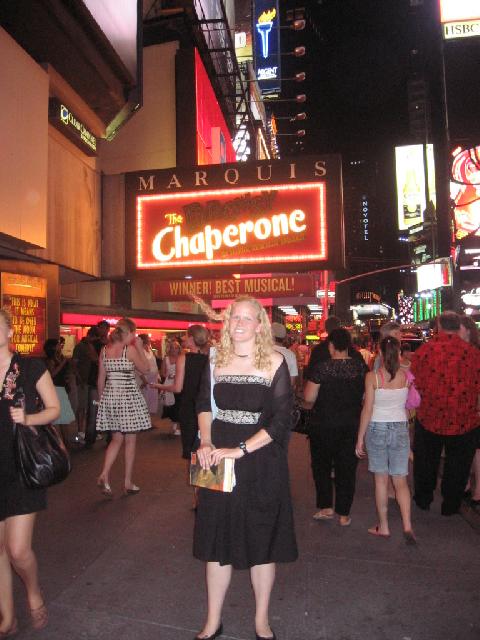 Sunday morning I took the subway to Tim Keller's well-known church, Redeemer Presbyterian Church, located in the auditorium of Hunter College. There were a lot of people there, but I still felt very welcomed. On the subway back to the loft I talked with a sweet girl who had also attended the service. We were enjoying ourselves so much that I missed my stop and had to get off and catch the next train in the other direction.
After returning to the loft I packed my things and checked out. I went back to Grand Central Station, and I took a train back to where I had parked my car.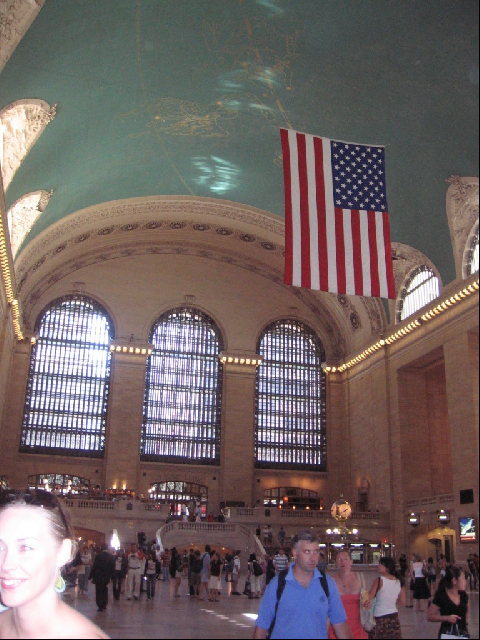 BACK
HOME
NEXT